Current Fostering Statistics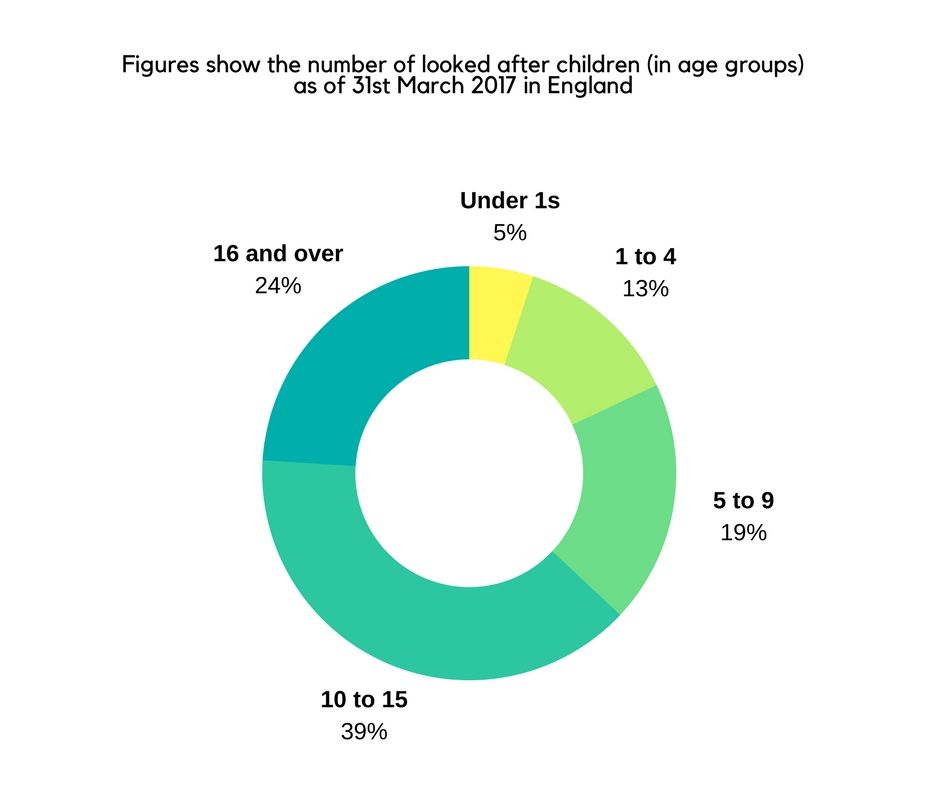 As of 31st March 2017 there were 72,670 looked after children in England. This is a 3% increase from the year of 2016. Compared to previous years the number of children and young persons in care has continued to rise. In 2013 it was recorded that 68,070 children were in care. According to the Governments looked after children statistics the breakdown shows the number of children in care broken down into age groups.
The graph shows shocking figures, 39% of children in care are between the age groups from 10 – 15 years. Followed closely behind by 24% of children and young persons in care are 16 and over. According to the most recent statistics 56% of children and young persons that were placed in care were male and 44% were female. These statistics have remained stable over the years, both the numbers of males and females have increased in 2017, both increasing by around 3% compared to the previous year of 2016.
According to the Governments looked after children statistics here are the recorded reasons for why children come into care: "When a child is assessed by children's social care their primary need is recorded. For children who are looked after at 31 March 2017, the proportions of children with each recorded category of need is very similar to last year. 61% (44,600 children) were looked after due to an initial need of abuse of neglect, 15% (11,150) family dysfunction, 8% (6,030) family in acute stress and 7% (5,100) absent parenting."
There is an urgent appeal for foster carers, if you have a spare bedroom, can provide a loving home, the time and commitment why not change a someone's life. Contact us and a member of our recruitment team would love to talk fostering with you and help you begin your fostering journey.