Fostering children in the UK?
---
Fostering a child is a great service to brighten their future. Fostering is defined as taking temporary parental responsibility for a child outside of your own family. This is usually a child that has been placed into the care of the local authority who will then seek to settle the child into a family home environment.
Choosing to foster children can be a challenging but ultimately rewarding experience, providing a child with a secure, safe and loving environment is one of the most generous gifts that you can give.
At any one time, there are around 65,000 children in the UK being cared for by local authorities for a variety of reasons, these children vary in ages from babies through to teenagers, each with their own different personalities and needs. Providing a temporary home for a child is something that a lot of people have considered but may not know very much about how it works and who is eligible to become a foster carer. Put most simply, if you have a spare room and can offer a safe, nurturing environment to a child in need then you're halfway there.
There are many reasons why children need foster care when their biological family is no longer able to look after them. Most of the time this is temporary and in some cases permanent. A child can be with a foster family for as little as one night and there are plenty of cases where the child or young person has stayed with the foster family until reaching adulthood but remaining part of the family.
There are many different situations that could lead you to foster a child as well as varying time frames and conditions. Just like each child, each situation is different and will need to be handled in a slightly different way. Matching the right child with the right family is a very important part of the process and so you should be honest with yourself, if you have small children would you want to foster teenagers? This could cause a feeling of isolation, generally speaking having children of a similar age may help your foster child settle with you more quickly and make them feel more comfortable with having someone they can relate to around them.
The main thing to bear in mind when thinking about becoming a foster parent is that these children are vulnerable and are in need of a safe and secure environment that provides them with stability.
By fostering a child or teenager you are giving them stability, friendship and guidance. Much more than simply offering them a warm place to stay you are able to provide them with a regular family life that they would not get in a children's home. Often the children who end up in local authority care have had a difficult home life and having a patient and understanding foster parent/s offers them the chance to regain the stability and normality that would perhaps be lacking if they were in a home.
Many foster parents have found that fostering a child can be extremely rewarding, especially for long term foster carers where they have been able to see a change in the child over time. There are plenty of cases where the foster family has bonded so well with the foster child that they have sought to legally adopt them and others where the child has remained in close contact even after they have begun to live independently or have returned to their family.
When you first start fostering, it can often be quite a frightening and uncertain time for the foster children, especially if the child or teenager has experienced difficulties beforehand. Coming to terms with the fact that they are unable to remain in the family home can be quite difficult, especially for younger children and babies who will not understand what is happening. Having you there to talk to and reassure them can make all the difference in helping them come to terms with the situation that they are facing, just knowing that they are in a caring environment can help make them feel less vulnerable, knowing that they are not alone.
Why do children need foster care?
---
There are many reasons, why your foster child or foster children come into care, no two cases are the same and each child will have different needs.
Most of us hear the words foster care and think of problem teenagers being passed from home to home and making the lives of the foster carers difficult but the range of services provided as a foster carer differ from person to person depending on their skills and experience much less of the lucky-dip scenario that is generally presented by TV programmes. If you would like to foster a teenager that's great but there are other options too for those who would like to foster babies or younger children.
Matching according to the children's needs and foster carers' skills and strengths
---
Some people may be better suited to foster babies and small children. Others may have more experience with older children and may want to foster teenagers.
There are then special cases where a child may be born with difficulties or a disability. In these cases, a foster parent who is approved for children with disabilities is identified.
These babies can be very ill due to being born into difficult circumstances such as being born to parents with drug withdrawals or being born with disabilities, in these cases a specialist foster carer will be asked to look after the baby as these children have different needs to other babies.
Similarly to this, someone who is experienced with toddlers and babies would not be matched with caring for teenagers. Fostering a teenager comes with its own set of complex challenges and a foster parent who has experience with teenagers would be better suited in this situation.
These are just a couple of examples to show just how different each situation can be, every foster parent has a unique set of skills that helps foster children relate to them.
There are several types of Fostering service provided to children:
---
Emergency Care:
This can be providing a foster placement for a few nights when a parent is unable to care for their child, for instance the parent may have been taken into hospital and there is no other family available to provide care for the child.
Short-term Placement: This type of fostering is usually caring for a child for a period of weeks or months till the plans are being made for the child's future.
---
Respite Care:
Respite placements are provided to give parents a break, or offer additional support if they do not have their own support network. In addition, respite is also offered to our own foster carers and is available in order to support placement demands and needs.
---
Long-Term Fostering:
This is generally for foster children or teenagers who can no longer return home and adoption is not an option. In most cases these children live with long-term foster carers until they reach adulthood and are ready to live independently.
---
Bridging Placements:
A form of placements for children or young people while permanency plans are being formulated. In such placements, Sunbeam foster carers work with children/young people and their families toward reunification, or prepare children/young people for joining adoptive or long term/permanent fostering families, or for moving to a semi-independent or an independent living arrangement.
---
Solo Placements:
Sunbeam foster carers routinely look after children and young people who may make considerable demands upon them and also upon the services of the Agency. However, occasionally a child or young person has very specific and complex needs which, initially, at least, require a higher than usual level of support, monitoring and supervision. Because of his/her needs, a child or young person may require constant individual attention and supervision that precludes the placement of any other fostered children/young people or prohibits the use of any remaining placement vacancies within the foster home. With such placements, there is usually higher-level of input from the Agency.
---
Asylum Seeker Placements:
Sunbeam has a pool of very experienced foster carers from diverse backgrounds who are willing to advocate, access services and work within the child's care plan in supporting and caring for unaccompanied children and young people from outside the UK.
Disability placements – Sunbeam has foster carers who have experience and skills in caring for children and young people who are disabled and/or require specialist medical care.
Will I be paid for fostering children?
---
All foster carers receive a fostering allowance which will be paid by your Local Authority or fostering agency. The rates do depend on your Local Authority but the government has set a minimum rate of pay for foster carers. The payments depend on a few factors such as the age of the child, their needs, and your location. As a foster parent, you will be classed as self-employed but income from foster care is not counted towards any DWP benefits, there are also other tax reliefs available for people who foster children.
You may decide that you can accommodate more than one foster child. This is generally the preferred case for siblings, it can be far less traumatic for the children if they can be kept together while in foster care as it provides them with a sense of familiarity and continuity.
Choosing to foster can be tiring, stressful but one of the kindest and most selfless acts that someone can do. Providing a home to some of the most vulnerable in society has its own reward, many foster parents say that this gives them a sense of fulfillment, unlike any other career or vocation. Knowing that you have played a vital role in the nurturing and development of the lives of these children and young people is something to be proud of and something to cherish. Foster families are often a key part of helping struggling families get back on track. Unspoken heroes of many communities, the country relies on its network of foster parents to provide stable loving homes for children and teenagers who would otherwise have nowhere else to turn.
"Fostering is a rewarding experience as it allows you to actually make a difference for a child/young person. I feel happy being able to make such a difference whether it is for one day or several years."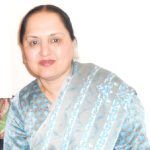 Asma
"We have been fostering for the last 8 years and feel proud to be a part of the Sunbeam family. At the beginning, we thought it's a tough job, but at the end, it gave us both a broad insight into both the tough and rewarding side of fostering"
Hannah and Kashif