Sunbeam offers up to £650 per child per week depending on children's needs. Additionally, we pay other allowances and foster carers receive other benefits while fostering with us.
Understand detailed breakdown of Fostering Allowances
---
As a foster carer you will receive fostering allowance which normally covers things like food, clothing, transportation, pocket money, outings and personal household expenses etc. Sunbeam offers up to £650 per child per week depending on children's needs. Additionally, we give generous bonuses and foster carers receive other benefits while fostering with us.
Receiving Fostering Allowances
So you are considering becoming a foster parent but are wondering how you are going to afford it and what will be paid to you as fostering allowances as it can be an expensive job. No need to worry, there is plenty of help available to foster parents to help cover the costs of fostering children and as a reward element weekly fostering allowance is being paid to foster carers which of course depends on children's needs.
Once thought of as a voluntary occupation, providing foster care is now considered to be a professional career and it is generally accepted that fostering is a full-time occupation. As with any recognised profession, foster carer's allowance and fostering fees for approved foster carers with Independent Fostering Agencies (IFAs) are now quite competitive.
Caring for children in your home, you will incur not only the basic costs of food, clothes, toys and utilities. There are trips out, pocket money and a whole host of other expenses that pop up where children are concerned. The fostering allowance is not only there to help you cover these expenses but also to compensate you in the process.
Type and amount of fostering allowance
---
The type and amount of fostering allowance that you receive will depend on the type of foster care that you provide as well as who you work for:
Local Authority Foster Care
If you are fostering children via your local authority you will be paid the foster carer's allowance according to the criteria they set. Foster carer's allowance varies in each local authority but the rate set by the government starts at £123 per week for babies, right up to £216 per week for 16-17 year olds with an enhancement for London and the South East of England. These are the standard recommended rates and depending on the circumstances, you are likely to receive higher foster carer's allowance than this.
---
Independent Fostering Agencies (IFA's)
Independent fostering agencies pay fostering allowances in a slightly different way; foster parent working with an independent agency will receive a fostering fee of up to £650 per child per week although this will vary according to the needs of the child that is placed, for example:
Parent and Baby
Remand Fostering
Children with complex needs
---
Private Fostering
Where a private arrangement has been made between a parent and a foster parent, the responsibility for any foster fee or allowance falls to the parent. In this circumstance the foster carer is responsible for claiming the correct benefits for the child like tax credits and housing benefit. There is no state remuneration or fostering allowance payable in this case.
Tax records and relief
---
Working as a Foster Carer & having Fostering Payments means you are classed as self-employed
Foster carers are classed as self-employed, this means that you will receive all the payments with no deductions for national insurance or tax. You, however, will need to register as self-employed with the HMRC and complete a tax return each year. To find out more about self-assessment, please go to HMRC website or click this link – https://www.gov.uk/self-assessment-tax-returns.
There is tax relief available to foster parents. Not only is there a £10,000 tax exemption but there is also a weekly tax relief available of up to £250 per week for every week that you are caring for a foster child in your home and, in turn, claiming the fostering allowance or fostering fee.
This is because the government wants to make sure that foster parents are treated fairly by the tax system and takes into account the expenses that you have to cover as a foster parent.
It is important that you keep records of the weeks when you are caring for children and when you have no foster children at your home so that you are able to claim these reliefs when it comes to tax and self-assessment. Being sure to record all fostering allowance payments, fostering fee's received and tracking your expenses. This will make completing your tax return much easier at the end of the financial year.
Fostering Benefit
---
Fostering fees and allowances are not counted as income in respect of most means-tested benefits.
If you are eligible for working age benefits, they will not be affected by your fostering allowance. The benefits include the following:
Income Support
Job Seekers Allowance
Council Tax Reduction
Disability Living Allowance
Working Tax Credits
Housing Benefit
Although fostering allowance is not counted as income for benefits, you should make sure that you declare this income when you apply for any benefit.
---
Council tax reduction
Alongside the fostering allowance you may be able to have your council tax bill lowered by up to 100%. This, of course, depends on your circumstances and how many people live in your household. Each local council sets its own rules and eligibility criteria for the council tax reduction scheme and you would need to speak to your local council in order to find out if you qualify for this.
Housing Benefit Help
Contact your local council to find out about claiming housing benefit for children that you are caring for in your home. This can help to contribute towards your rent (not available if you own a property either living in or renting it out). You can also claim for a period of up to 52 weeks for a bedroom that is reserved for a foster child but is currently unoccupied.
There are many solutions that can help you make the most of life as a foster parent and the financial incentives available make the process a bit easier. Not having to worry about where money is coming from means that you can get on with what you do best, which is caring for the children that you have fostered. Money isn't the only thing that a foster parent needs but fostering allowance, which has the reward element to it, helps you to ensure that the home environment is as comfortable as it can be for you as well as for the children. All of the above is there to help and assist you in creating a stable and secure environment. Be sure to take advantage of all the help offered.
What to look for in an IFA/how to select an agency?
---
To select an agency with whom you would like to be a foster carer, look out for,
  ⇒ Their Ofsted inspection reports
  ⇒ See if they provide local support
  ⇒ See if they provide 24/7 support
  ⇒ See if they provide free training
  ⇒ And finally, don't forget the fostering allowance
Get a call from Sunbeam Fostering Agency
---
*Sunbeam Fostering Agency has started an "Enhanced Fostering Service" where foster carers will receive up to £650 per child per week in fostering allowances. Please look out for more information on this. If you would like to be part of the enhanced fostering service please register your interest now and we will contact you.
"The support from Sunbeam has been excellent always, forming a working relationship is important to me. It's nice to know I can call them whenever I needed them and they listen or advise me accordingly"
Rebecca
"Fostering is a rewarding experience as it allows you to actually make a difference for a child/young person. I feel happy being able to make such a difference whether it is for one day or several years."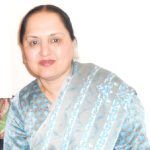 Asma
"We have been fostering for the last 8 years and feel proud to be a part of the Sunbeam family. At the beginning, we thought it's a tough job, but at the end, it gave us both a broad insight into both the tough and rewarding side of fostering"
Hannah and Kashif